SP SPORTMAXX TT - 225/60R17 99V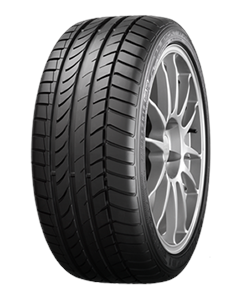 225/60R17 DLOP SPMAXTT 99V ROF*
A premium tyre that brings performance to a higer level with extreme driving precision
Precision handling, powered by DuPont Kevlar - for high performance sports cars: Driving precision with DuPont" Kevlar, superb handling and cornering, excellent grip and braking.
The Dunlop SP SportMaxx TT is an ultra high performance tyre providing outstanding grip and driving pleasure. Drivers of high performance cars want to experience the dynamics of their vehicle. To experience this requires superior dry handling, high-speed stability, excellent acceleration and reduced braking distances - look no further than the SP SportMaxx TT.
Multi Radius Tread Technology for significant better control
Touch Technology for a total driving experience
Kevlar Apex for improved driving precision
How we compare...
There are 10 reviews for SP SPORTMAXX TT
Overall rating
06/11/2019

MAZDA 3 SPORT NAV