ContiCrossContact LX - 275/40R22 108Y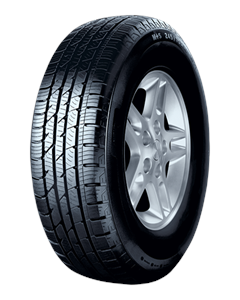 275/40R22 CO CCLXS[2]108YXLSIL
Excellent performance on the road and for light off-road use
Excellent handling and braking performance for on-road and off-road use
Good protection against aquaplaning
Precise steering response and superb straight-line tracking
Excellent handling and braking performance for on road and off-road use
The tyre provides good handling and braking properties even on gentle terrain.
Good protection against aquaplaning
The tyre boasts very good aquaplaning resistance and its design prevents stones or grit from getting caught.
Precise steering response and superb straight-line tracking
Thanks to its sidewall design, the tyre offers precise steering response and very good straight-line performance while rolling very smoothly and quietly.
Original Equipment
Fitted as original equipment on: Dacia Sandero, GMC and Nissan Pathfinder
How we compare...